Description
Bosch MMB66G7M SilentMixx Pro: the quietest power blender from Bosch – now with HighSpeed programme. It also comes with a chopper and smoothie filter.
Bosch MMB66G7M power blender offers efficient, low noise operating performance thanks to the innovative Noise Reduction System.
Crushed ice or chopped ingredients – thanks to automatic programmes you always get the results you want at the touch of a button.
Enjoy perfectly processed results in next to no time, especially for frozen or fibred fruits or vegetables, thanks to the HighSpeed programme.
The EasyKlick Knife guarantees excellent results and can be removed for cleaning very easily.
The ThermoSafe glass blender is made of extra thick glass – for easy and safe preparation of hot soups and ice-cold beverages.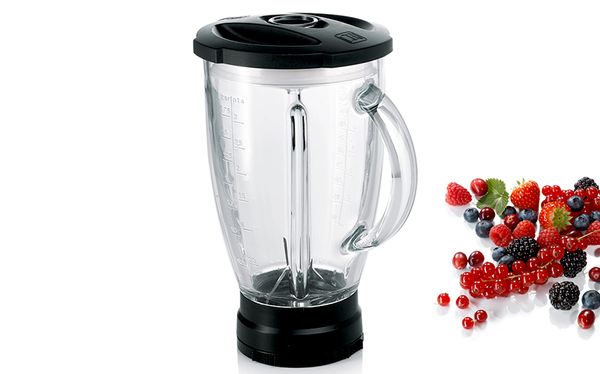 TempSafe glass blender — the perfect mix.
Whatever you need to do, the TempSafe glass blender is the right tool. This all-rounder handles any task with ease, whether crushing ice cubes or frozen fruit, preparing delicious smoothies and ice-cold drinks or pureeing hot soups.
Individual preparation for optimal results.
The optimal processing speed for every ingredient, every drink and every setting. Infinitely variable control and an additional pulse function for that extra boost of power ensure perfect results every time.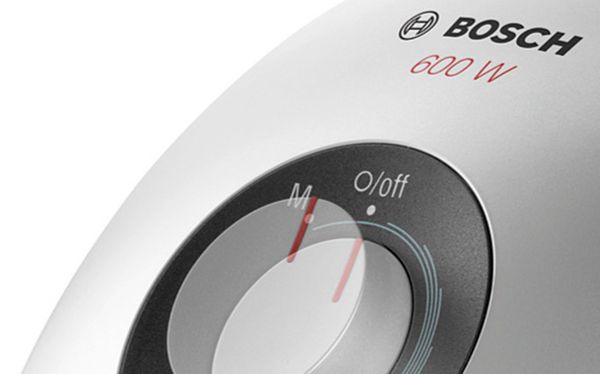 Be sure to also check these other great Bosch products here!